An event hosted by our partner, FRSecure
Join Us For Incident Response, Beer, Apps & Fun!
---
Breaches are pandemic. Despite best efforts as security professionals, getting breached is an inevitability. Because we tend to focus our efforts so heavily on preventing breaches, we often get stopped in our tracks when our prevention methods fail.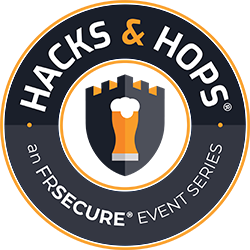 Join Evan Francen, CEO of FRSecure, and a panel of incident response experts to learn which steps to take should cyber attackers ever penetrate your defenses. Enjoy a relaxed atmosphere, engaging roundtable discussion, and networking opportunities with Twin Cities IT professionals with light appetizers and delicious beer! Xigent will be sponsoring this event, and we'd love to see you there!
Agenda
---
2:00 p.m. – Check-in, networking, light appetizers, beer and wine.
2:30-4:00 p.m. – Keynote presentation and panel discussion.
4:00-5:00 p.m. – Networking, beer and wine.
Chris Roberts

Chief Security Strategist

Attivo Networks

Mark Lanterman SCERS

Chief Technology Officer

Computer Forensic Services

Jadee Hanson CISSP CISA
CISO, VP of Information Systems
Code4